USLBA's Mission
At its core, the US- Libya Business Association (USLBA)  helps American companies navigate the challenges of doing business in Libya.
From advocacy to business intelligence, and relationship building, USLBA remains a trusted and experienced partner for American companies.
USLBA is the preeminent US trade association focusing solely on the United States and Libya. USLBA membership offers high-level commercial services, including access to exclusive meetings and events, executive business intelligence, and council advocacy for member issues and priorities.
Actively supporting commercial diplomacy and economic prosperity through collaboration, relationships, education, and assistance.
USLBA's work actively supports US commercial diplomacy and Libya's national strategy for economic prosperity. USLBA collaborates with US Departments of State and Commerce, as well as major Libyan political and economic institutions to develop the US-Libya relationship through vital trade and investment projects, educating the public about the importance of US-Libya commerce, and assisting US firms that are operating in or seeking to enter the Libyan market.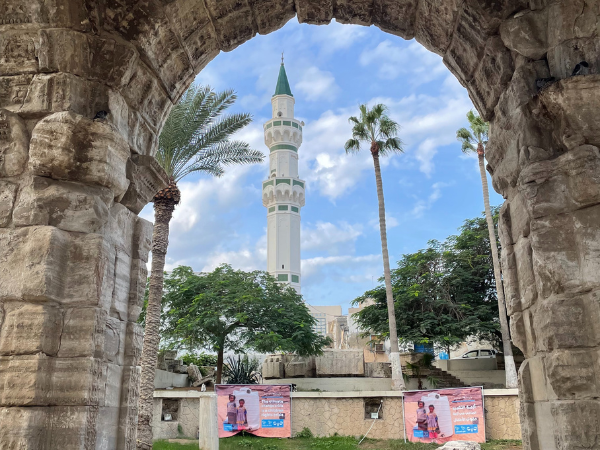 USLBA's History
Helping fortify trade and investment to create an enduring and amicable relationship between the U.S. and Libya.
In 2003, the United Nations Security Council lifted sanctions against Libya, allowing for the return of foreign businesses. While many European firms rushed to enter the Libyan market, the United States adopted a more cautious approach–maintaining unilateral sanctions on Libya while working to establish a new relationship with the Libyan Government. Starting in 2004, the US gradually lifted sanctions on Libya as the Ghaddafi regime met US conditions for the normalization of diplomatic relations.
In 2005, the US-Libya Business Association was founded to reflect the growing interest of US companies that recognized the vast potential for US investment in Libya's oil industry and beyond. Its founders believed the bonds forged through trade and investment would form the groundwork of an enduring and amicable relationship between two nations.
At its inception, USLBA member companies scrupulously adhered to US regulations while encouraging the Libyan Government to implement UN commitments and to resolve claims made by US victims of the Lockerbie bombing. Meanwhile, USLBA took efforts to educate the White House and Congress about the country's growing importance in maintaining stability in North Africa as well as Libya's potential as an expanding commercial market for American business.
Creating connections and opening dialogue across multiple sectors.
As trade between the United States and Libya increased, USLBA grew to represent nearly all of the major US companies doing business in Libya. USLBA Members partner with public and private Libyan entities across a range of sectors critical to the country's future prosperity, including healthcare, energy, education, construction, banking, capacity-building, and development.
Although economic ties between the US and Libya have lessened over the years, USLBA remains the pre-eminent organization promoting bilateral trade and investment between our two nations. USLBA continues to emphasize the importance of the US-Libya commercial relationship and supports US businesses that are active or looking to enter the Libyan market.