The only nonprofit member-based trade association focusing solely on the U.S. and Libya.
Since its incorporation in 2005, as the U.S. and Libya resumed normal relations, the U.S.-Libya Business Association (USLBA) has sought to facilitate opportunities for mutually beneficial trade and investment, enhance the bilateral diplomatic and commercial relationship, and educate the public about the importance of U.S.-Libya economic ties.
Where American businesses, the U.S. and Libyan governments, and experts naturally converge.
The USLBA regularly sponsors policy conferences, briefing sessions, and major events featuring senior U.S. and Libyan officials. USLBA Members partner with public and private Libyan entities across a range of sectors critical to the country's future prosperity, including healthcare, energy, education, construction, banking, capacity-building, and development.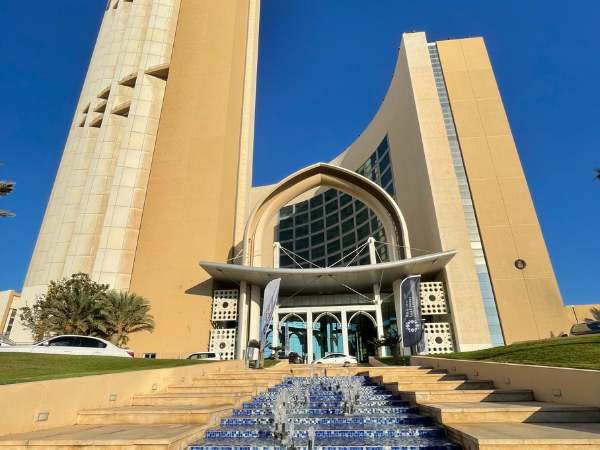 Providing a comprehensive array of services and products for Members:
ACCESS: USLBA is a non-profit, member-based organization that sponsors regular policy conferences, briefing sessions, and major events. USLBA events feature USG policymakers, Libyan experts in business, think tanks, and academia; and visiting Libyan dignitaries. This access allows member companies to raise their concerns directly to policymakers and important Libyan interlocutors.
BESPOKE MONITORING & EVENT ANALYSIS: USLBA provides weekly bespoke monitoring and analysis of events on the ground in Libya, focusing on developments impacting the economy, political, and security situation. Our weekly newsletter includes an overview of USLBA activities and highlights important media coverage of Libya. Finally, USLBA Member companies may request thematic research briefs of specific topics, such as oil exports, specific security threats, or USG policies towards Libya.
FACILITATING PEER-TO-PEER COLLABORATION: USLBA Members benefit from business-to-business contacts that can help companies understand the operating environment in Libya by sharing experiences, concerns, needs, and perspectives with other firms doing business in Libya. USLBA events facilitate and encourage collaboration between member companies in an appropriate setting.
ADVOCACY & SUPPORT: USLBA offers individual support to member companies that seek to establish business in Libya or to resolve outstanding commercial issues with the Libyan Government or other parties. USLBA maintains a list of company concerns that are shared with relevant US Government Agencies for use as a reference in high-level meetings with Libyan officials.
EXPERTISE: Executive Director Lydia Jabs has worked with USLBA for five years, during which time she has represented the association at major conferences and academic presentations. Prior to joining USLBA, Lydia worked as a research assistant at the Middle East Institute in Washington D.C. and attended classes at Johns Hopkins School of Advanced International Studies in 2017. In 2016, The John Sloan Dickey Center awarded her a fellowship to live in Tunisia where she volunteered at the Tunis-based NGO, Al-Bawsala. In 2015, she lived in Rabat, Morocco as part of an Arabic language immersion program. Lydia is a graduate of Dartmouth College, where she completed honors research on Libya and was awarded a Raynolds International Expedition Grant for intensive research at the British Archives in Kew.