President of GardaWorld Federal Services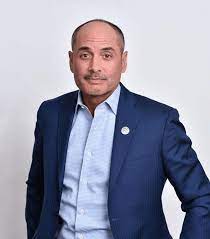 Pete Dordal, Jr, is the President of GardaWorld Federal Services. He is an accomplished security management professional and business leader with over 35 years of experience gained in the U.S. military, private and public security, the intelligence community and entrepreneurial commercial endeavors. He's been a senior executive at GardaWorld since 2008, having served in a number of progressive operational and leadership roles. Pete joined GardaWorld from service with a select US government contract, where he provided highly specialized risk management services supporting the Global War on Terror. In 1995, Pete founded The Potomac Group & Associates (PG&A), a boutique international security firm he grew to a multi-million dollar business and sold five years later to SPX Corporation.
Pete has a Master's Degree in Business from the McColl Graduate School of Business, and a degree in Security Administration. He is also a graduate of the Harvard Kennedy School of Government International Security Program. Pete sits on the boards of the US Libya Business Association (USLBA), Executive Security International (ESI), and the Investigative Management Group.